The Realization Process
Embodied nondual awakening
10-Week Training Group
Online, Zoom
Next training dates/time TBD,
Sign up below to be notified
💛 Offered in Transparent Generosity
*Training counts toward pre-req hours for RP Teacher Trainings
What is The Realization Process?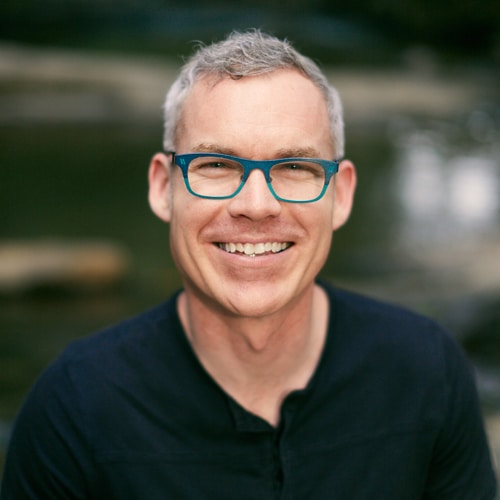 ***Update: New Ongoing Practice Group + 10-Week Course Available!
***Senior RP Teacher Ryan Oelke is now offering an ongoing RP practice group with weekly, live guided sessions, plus a 10-week self-paced course for an introduction to RP. Learn more and register here.
The Realization Process, founded by Judith Blackstone, is a series of practices for opening the body, heart and mind to nondual reality. In this approach, the radical openness of nondual awakening is found through inward contact with the internal space of your body. In this way, you uncover a quality-rich, authentic experience of yourself as an individual at the same time as you transcend your individuality. You uncover the ground of your being as the luminous transparency of fundamental consciousness, pervading your body and environment as a unity.
In this 10-week training, meeting once a week, we will learn practices from the three primary areas of The Realization Process: Meditation, Healing Ground, and Embodiment, led by Senior Teacher Ryan Oelke.
Sign up to be notified
when a new group is open
Ryan also offers private sessions. Learn more here.
Facilitated Small Groups
Practice together on Zoom with a small group of peers–limited to 16 people / group. Groups meet weekly, for 90 minutes and are facilitated by Ryan Oelke, Senior Realization Process teacher. 
Teachings and Guided Exercises
In each session a 10-20 minute talk is given to deepen our understanding of The Realization Process, then we practice 1-3 RP exercises for around 30-40 minutes total, and the remaining time is available for questions/answers, and for sharing experiences. Recordings of all talks and guided exercises are available for download after the session.
Week 1: Introduction to The Realization Process
In this session we'll get to know one another, orient to the training, and introduce the primary principles of The Realization Process and the foundational practice of Attuning to Fundamental Consciousness.
Week 2: Inhabiting the Body: Qualities & Central Channel
In this session we'll add the final two layers to Attuning to Fundamental Consciousness, Qualities and the Central Channel.
Week 3: Inhabiting the Core
In this session we'll explore practices to inhabit your core (and central channel) including the practices of Core Breath and Core Absorption.
Week 4: Attuning to Qualities of Emptiness, Luminosity, & Bliss
In this week we'll attune to ourselves as made of awareness, the ground of emotion, and the ground of physical sensation, as well as emptiness, luminosity, and bliss.
Week 5: Contacting the Environment
In this session we'll explore practices that help you remain present within yourself while simultaneously being in contact with your surroundings. We'll explore practices of Non-Dual Perception, Attuning to the Permeability of Objects, and Seeing and Touching as Awareness, Emotion, and Physical Sensation.
Week 6: Wholeness in Standing, Moving in Presence while Seated
In this session we'll explore practices to help you inhabit your body and stay naturally present even while you move. First will transition from seated to standing and Cultivating Wholeness While Standing. Then we will focus on movements while seated: Inhabiting Your Arms, Moving Your Arms as Wholeness and Subtlety, and Fluidity Through Your Neck.
Week 7: Standing & Walking as Wholeness
In this session we'll explore practices that will help you inhabit your body and stay naturally present while standing including: Balancing Points While Standing, Walking Attunement to Fundamental Consciousness, and Walking as Core Points.
Week 8: Embodied Communication
In this session we'll explore simple practices of inhabiting yourself while communicating in basic ways. Note: If more comfortable, you'll have the opportunity to witness this practice and learn the instructions to use the practices later, or practice with your camera and microphone off.
Week 9: Foundational Grounding: Seated, Standing, & Walking
In this session we'll learn the practice of Foundational Grounding while seated, standing, and walking.
Week 10: Embodied Healing
In this session we'll learn a special practice for releasing habitual constrictions in your body to give you more access to fundamental consciousness and fullness of your being.
Group Times
This is the time for our weekly meeting during this 10-week training. Please check your local time zone.
New group dates/times TBD. Sign up above to be notified.
💛 Offered in Transparent Generosity
This training is powered by a new financial model Transparent Generosity, originally created by Buddhist Geeks. This model encourages generosity, transparency, and reciprocity as a basis for working together in this formal training context. The intention of the transparent generosity model is that it enables deeper human connection to arise over the course of training together, while ensuring that everyone has their needs met.
All participants who join this training are suggested to make a total donation of $300 USD to support the teacher and then will be invited to make a donation at the end, to support the administrative upkeep of this & other trainings.
Should you choose to join the training, it'll be up to you to determine the amount you give, keeping these four data points in mind:
Suggested Donation for Teacher: $300 USD
The Average Amount Given: Not Yet Available*
The Range of Giving: Not Yet Available*
Your Actual Situation ????
Donations are tax-deductible for US residents, through the Awakening in Life Foundation, a 501(c)(3) educational non-profit.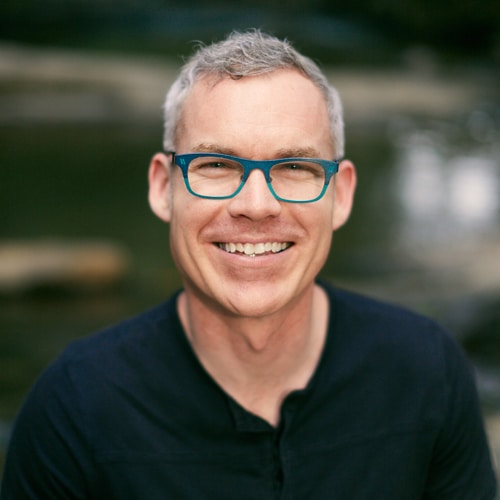 About Ryan Oelke
I am a co-founder and teacher of Buddhist Geeks and a Senior Teacher in Judith Blackstone's Realization Process. I have an MSEd in counseling psychology and I'm a contemplative teacher of awakening, healing, and embodiment. I have 20 years experience in meditation, particularly in the Tibetan Buddhist and Dzogchen lineages. I am also the the founder of Awakening in Life.
I live in the beautiful mountains of Asheville, NC with my partner Alyssa, stepdaughter Fiona, our German Shepherd, Beau.
Benefits of The Realization Process
The Realization Process, created by Judith Blackstone, is a direct path to embodied nondual awakening, healing, and embodiment that is both a path in and of itself and can complement other paths, approaches, and modalities. The exercises in the Realization Process help us:
Cultivate subtlety, openness, luminosity and steadiness of nondual realization
Apply the realization of fundamental consciousness to personal maturity, psychological healing and the release of trauma-based patterns from the body.
Cultivate internal unity, balance, fluidity, presence and subtle energy within the body.
Access a dimension of ourselves that has never been injured, that is deeper and more subtle than even the most strongly held negative beliefs, depression and anxiety.
Develop sensory and emotional resilience, grounding, self-possession, and self-acceptance.
Heal the chronic fragmentations in your own being and between yourself and your environment
Integrate all of your human capacities, so that you can know, feel, sense, perceive and respond with your whole being.
Let go of the habitual grip on ourselves and experience, not just from the surface or only one part of ourselves, but throughout our whole body and being.