About the Awakening in Life Foundation
In March 2020 Awakening in Life became the Awakening in Life Foundation, a registered educational 501(c)(3) non-profit in North Carolina.
Mission Statement and Purpose
The Awakening in Life Foundation exists to foster and catalyze embodied resilience, joyful thriving, radical curiosity, and an integral, heartful response in individuals and communities, in our global planetary culture facing ever increasing complexity, challenges, and crises.
We do this through focusing on the practical domains of waking up, cleaning up, growing up, and showing up, achieved through:
Educational programming, trainings, learning materials, and practical guides
Teaching and creating with a strong focus on accessibility of the teachings, practices, and learning communities of Awakening in Life.
Translation efforts to make teachings, practices, and resources accessible and digestible in multiple languages, cultures, and communities across the world, especially underserved language communities, and to support and catalyze the creation of new works in those languages and communities from their unique cultural voice. Our primary language of focus for translation at this time is Spanish.
Awakening in Life Foundation is board managed. Its current board members are Ryan Oelke, MSEd, Vince Horn, and Alyssa Lieb, PsyD. See bios below.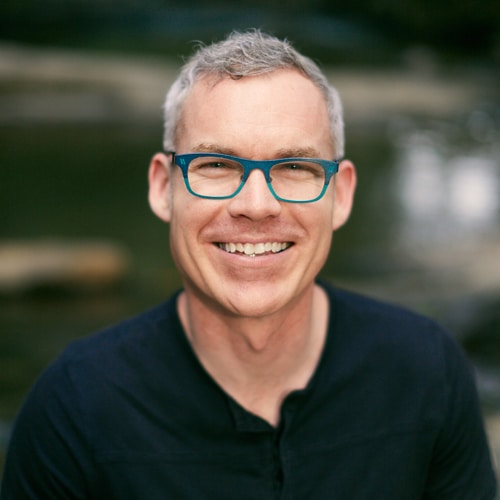 Ryan Oelke, President
Ryan Oelke is the lead teacher and translator of Awakening in Life and the co-founder of Buddhist Geeks. He is a is a Buddhist Geeks teacher, and is a certified teacher in Judith Blackstone's Realization Process. Ryan also has an MSEd in counseling psychology and 18+ years experience in meditation, particularly in the Tibetan Buddhist and Dzogchen lineages.
Ryan teaches an integral path of embodied, responsive presence and invites others into the mystery of their own lived experience and embodiment. His approach is grounded in the foundation of waking up, and includes cleaning up (healing), growing up, and showing up in the world.
He also has a BA in Spanish, 3 years of graduate study of classical Tibetan and translation, and is a passionate learner and teacher of languages. 
He lives in the beautiful mountains of Asheville, North Carolina with his partner Alyssa and step-daughter Fiona.
Vince Horn, Secretary
Vincent Horn is part of a new generation of teachers & translators exploring dharma in the age of the network. A computer engineering dropout turned full-time contemplative, he spent his 20s co-founding the ground-breaking Buddhist Geeks Podcast, while simultaneously doing a full year, in total, of silent retreat practice. Vincent began teaching in 2010 having been authorized in both the Pragmatic Dharma lineage of Kenneth Folk, and by Trudy Goodman, guiding teacher of InsightLA, in the Insight Meditation tradition. Vincent has been called a "power player of the mindfulness movement" by Wired magazine and was featured in Wired UK's "Smart List: 50 people who will change the world." He currently lives in the Blue Ridge Mountains outside of Asheville, North Carolina with his partner Emily Horn and their son Zander.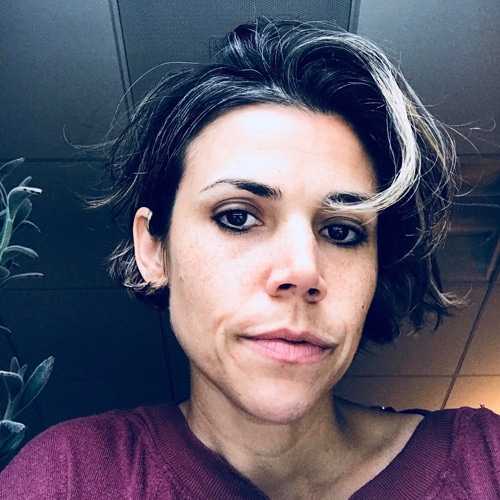 Alyssa Lieb, Treasurer
Alyssa Lieb received her Psy.D in Clinical Psychology from Pacific University in Oregon in 2009 and has practiced within the Veteran's Health Administration since that time. She is a member of the Association of Contextual Behavioral Science (ACBS) and her clinical work predominantly incorporates principles and practices of Acceptance and Commitment Therapy (ACT), Dialectical Behavior Therapy (DBT), and Compassion Focused Therapy (CFT) along with other mindfulness-based interventions and the integration of neuroscience research. She was trained in Mindfulness-Based Cognitive Therapy (MBCT) within graduate programming and completed the first intensive retreat-style training held by the developers of Mindfulness-Based Relapse Prevention (MBRP) in 2009, following which she established and managed this element of programming at the Cincinnati VA Medical Center for several years.
Dr. Lieb is currently a staff psychologist in the Veteran's Hope & Recovery Center at the Charles George VA Medical Center in Asheville, NC, where she facilitates both individual and group therapies and is a member of the predoctoral psychology intern training committee.